BESPOKE RIDING HOLIDAYS
Are you planning a (riding) camp for friends, family or a club?
Why not go for a fun filled day of equine activities followed by a well-deserved rest in a holiday cottage?
We offer overnight stays, meals and equestrian activities,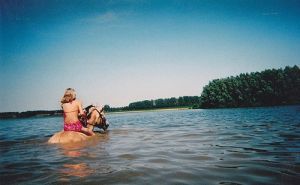 which can be combined into a bespoke programme to suit you. Available for all levels of riding skills and experience from complete novices to seasoned riders, and everyone in between. For real daredevils and thrill seekers we can create a high-adrenaline programme consisting of jumping lessons, agility training and challenging hacks! Do you want to learn how to drive a carriage? Or are you a carriage driver, who wants to enjoy the great outdoors for a weekend? No problem! We will treat you to a unique and unforgettable experience!
Let us know what your wishes are and we will put together a bespoke programme! Also see Overnight Stay Options.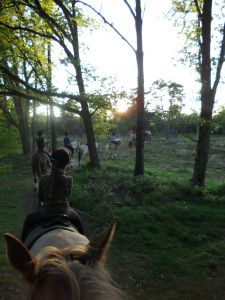 FNRS Equestrian Centre Bergemo has:
- 1 indoor and 2 outdoor arenas;
- 50 horses and ponies suitable for complete novices and seasoned
riders, and everyone in between, e.g. Shetland and Welsh ponies,
Arabian horses, Fjords, Haflingers and KWPN horses;
- Spacious stable boxes and communal stables;
- Group accommodation in the centre's building.
Our highly motivated staff will be at your beck and call, day and night! All equestrian activities are supervised by qualified instructors. Attend one of the Bergemo horse riding camps and spend some quality time with your equine friends!