AN EQUINE EXPERIENCE HOLIDAY AT BERGEMO!
"Bergemo, a home away from home"
Quite the adventure!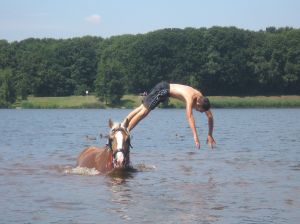 A holiday at Equestrian Centre Bergemo is quite the adventure! You sleep on the second floor of the Centre's building, above the Foyer. So the ponies are always nearby! On your early morning walks through the stable, you may well see Bronco or Donder fast asleep!! Together we will explore the countryside on horseback or in a horse-drawn wagon, enjoying the most beautiful parts of the Maasduinen, one of the most stunning national parks in the Netherlands!
Never a dull moment!
Every morning the plans for the day will be revealed by our staff. After breakfast, it is pony time! Grooming, cuddling and riding in one of our arenas or in the woods. The programme of activities and entertainment may include for example dressage, jumping, games with or without ponies, swimming in the subtropical pool of Center
Parcs Het Heijderbos, a variety show and a big camp fire*! At least 15 hours of riding will be scheduled per week.
*The activities may be weather dependant and are subject to change.


Where do the ponies sleep and where do you?
The ponies and horses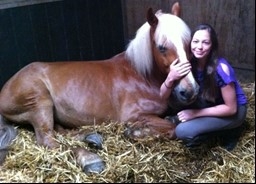 Bergemo boasts one indoor and two outdoor arenas. We have approximately 50 ponies and horses in all shapes and sizes, for riders of all abilities! Some of our ponies and horses have their own stable box, others share a communal barn.
Highly recommended to watch: video on Facebook of Donder happily snoring away!




Sleeping with your equine friends close by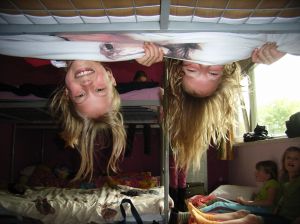 You sleep on the second floor of the Centre's building, above the Foyer. So the ponies are always nearby! Sometimes you can even hear them neighing at night. The rooms are equipped with bunk beds and adequate sanitary facilities are available.


Dates & prices
Seven day horse riding camp
Seven day/six night riding camp at FNRS Equestrian Centre Bergemo, where the ponies are always close by. Not a day will go by without you mounting a pony! Four days packed with jumping and dressage lessons, hacks/treks, games with and without ponies and lots of other fun activities! This riding camp is for riders in the age from 9 to 16 years old.
Week 1.: Sunday 15 Juli till Saturday 21 Juli
Week 2.: Sunday 22 Juli till Saturday 28 Juli

Arrival: 13.00 hours
Departure: 13.00 hours
Costs: € 390,00 for a pony and € 429,00 for a horse
You can sign up your child using the registration form. Please do not forget to sign both sides of the form. You can either drop off the completed form at Equestrian Centre Bergemo or email the scanned form to info@bergemo.nl. Registrations are processed on Mondays and Fridays.

By signing the registration form you will automatically agree to the terms and conditions.